So week 12 is just about over with, and you're kicking yourself for not making one of Man City's big performers your captain for double points. Carlos Tevez was the performer of the week with 2 goals, 2 assists and a man of the match bonus for a whopping 19 points. Thankfully, I had him as captain because I like many of you were likely hit by the fact that several key performers were out or were rested due to the mid-week international friendlies. Juan Mata and Wayne Rooney were two of the biggest. Hopefully you came through with a decent week.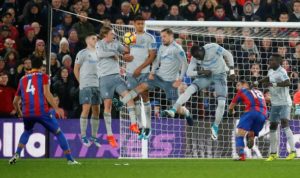 So, who should be on your watchlist?
Let's start with Sunderland. I know what you're thinking, 'Sunderland? They can't score.' I know, I know. But I'll correct you, Steven Fletcher can certainly score. He's fifth from top with one game in hand on the field. Simon Mignolet is also a top five keeper in total points and value standings, also with a game in hand. So who cares, right? Well you should. Gameweek 16 is not far away, and this is the week that Sunderland makes up for the rained out home opener so you get a chance to double up from these spots.
Both games are at home to Chelsea and then Reading. Chelsea is a tough game, but they've gone cold of late and have a massive run of fixtures in the league and in Europe coming up. West Brom certainly took advantage of the International week and Chelsea's weakened squad. Sunderland will have their chance to do the same. If you need to adjust your keepers or strikers, it might be worth a punt on either of these players. Fletcher is currently valued at 7.0 and Mignolet at 5.0.
If you still have your transfer for this week, you may want to add a Manchester United player for this weekend as they are at home to QPR. In my opinion, Antonio Valencia is ripe for a big game and the horrid defense QPR dress every week may just oblige.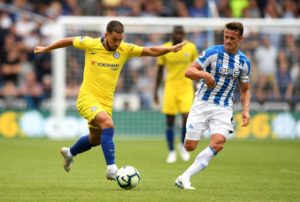 With United already qualified for the knockout stages of the Champions League, you can bet all their regulars will be rested for the weekend with youngsters getting a taste of the Turkish tie. Valencia is valued at 8.6. As for players to drop, let's go to the Arsenal. Carl Jenkinson has lost his place as I knew he would with the return of Bacary Sagna. Don't hold out hope. It's Sagna's spot to be sure. If you held Andre Santos, what were you thinking, and sell him soon. He may never play again for them. Keeper Vito Mannone has also been relegated back to the bench with the return of Wojciech Szczesny. From Newcastle, the bloom is officially off the rose for Papiss Cisse. If you still have him, please sell him now. I don't care if you are in fact a Geordie, buy Demba Ba. Cisse can't get a full game, sell him. I like to tackle the season in segments as team opponents over a given stretch can determine who you may want to add or sell from your team. If you have two evenly matched teams but one team plays easier opponents over a certain stretch of the season, you will likely get a better return out of the easier schedule.